Connection through conversation with a focus on menstruation as a topic. 
This project is designed primarily for men between 18-35 years old.
While learning about the menstrual cycle is essential for all age groups, I believe that the one of choice, with the right resources and knowledge, could be the generation to change things around for a happier, and hopefully more livable, future for many female generations to come.
It's 2022 and unfortunately, menstruation is still taboo in our society, both in the physical and virtual, private and public spheres. Learning about the female menstrual cycle means understanding fertility, pregnancy, birth, intimacy, and above all, pleasure. Contrary to popular belief, menstruation awareness is not separate from overall+collective physical and mental health.
The pack includes a deck of cards with conversation starters and an information booklet.
The cards have illustrations along with a scientific fact on one side and a question on the other side. They're intended to spark conversation between men and women about the subject, fostering human connection, understanding, and ultimately, empathy and compassion.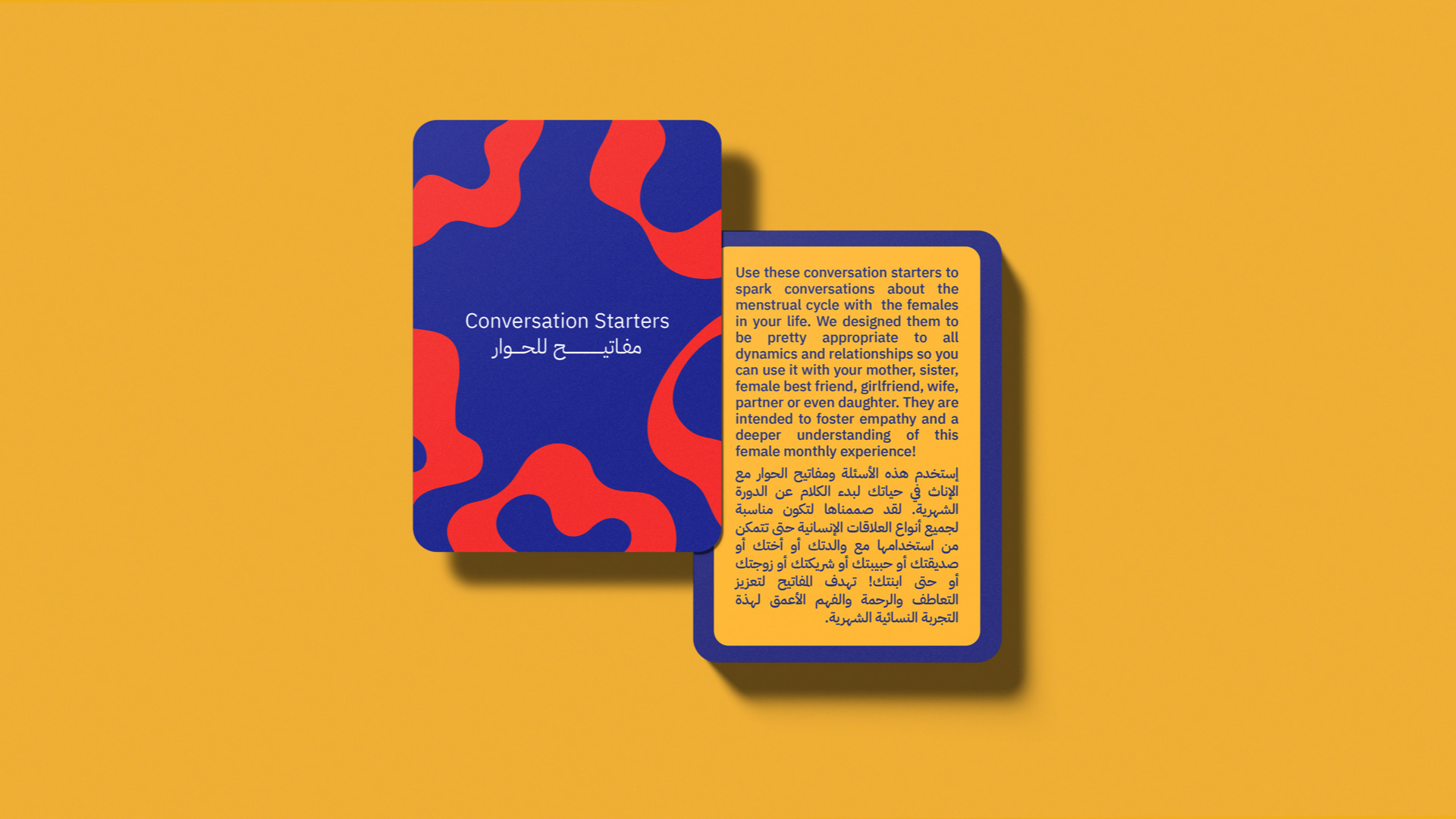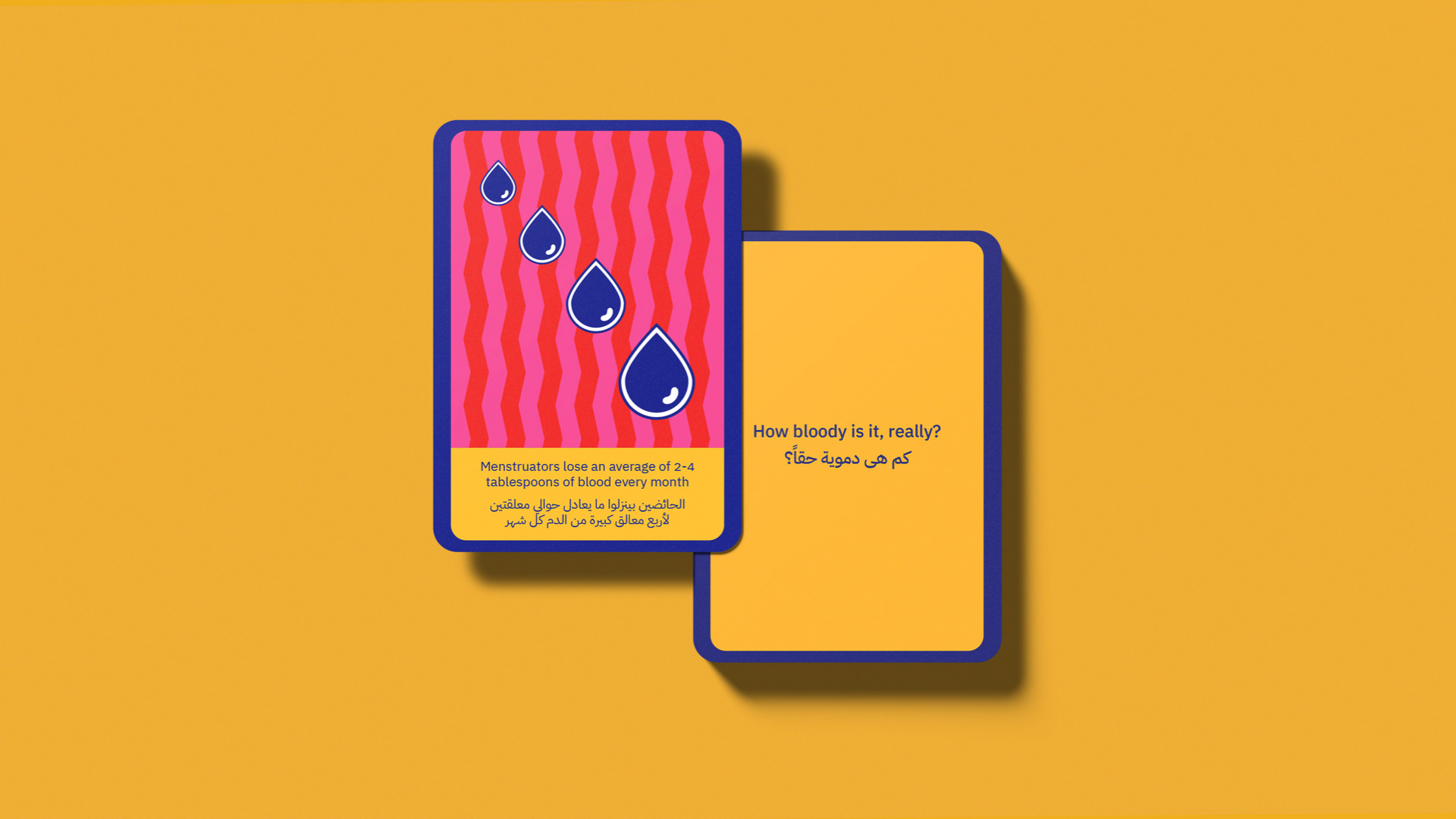 The booklet has all the scientific information about the four Menstrual phases, the do's and dont's, what they lied to you about and what the actual FACTS are, what to say to comfort menstruating women around you and what would definitely result in an eye roll, if not a kick in the butt.
Scope of work
- concept, naming, product design, branding, copywriting.